All content
&copy
Copyright Douglas Fisher 2023. All Rights Reserved. All images protected by
Pixsy.com
DOUGLAS FISHER
_
PHOTOGRAPHY
Project Breakdown
Client
Nike
Agency
Rosie Lee
Location
London, United Kingdom
Brief
Create a set of images for the launch of the centenary kit that evokes a feeling of nostalgia and echoes a team image from a bygone era.
The main order of the day was to create an aged feel, not just in the image itself but also of the subject.
The normally imaculate pitch at Highbury was made to look somewhat worse for wear by shooting some grass from a local park ground and adding the mud.
Shots of various glass plates and old processing techniques were then layered up on the comp to give the final look.
1
2
3
4
5
6
7
8
9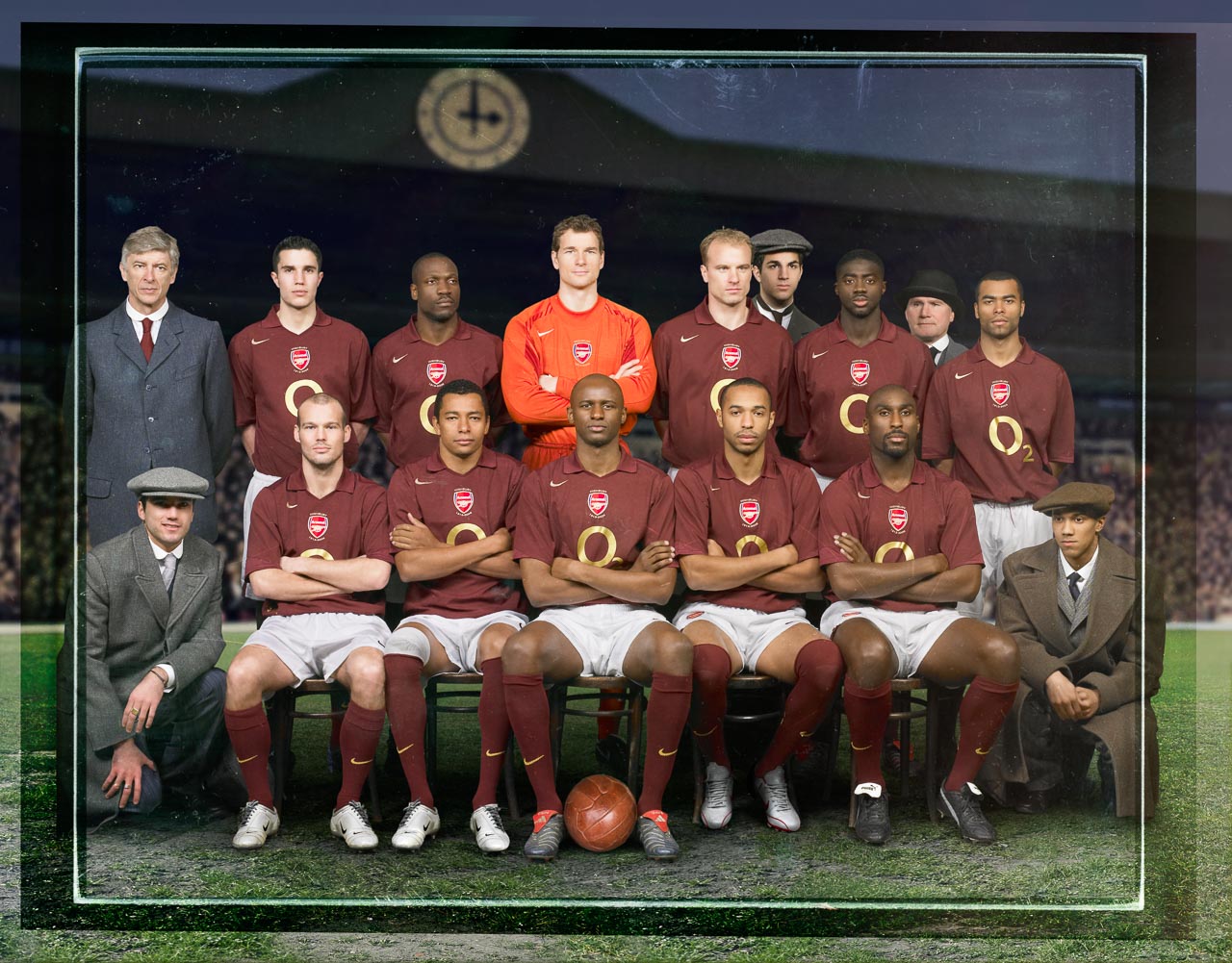 10
11
12
13
14
Final
Final
Final
As an Arsenal fan, this is still one of may favourite shoots and I was proud to have shot the team at that time.
The shoot took place at Arsenal's training ground. At the time, the only facilitiy avaialable was the "cow shed" where all the grounds keeping equipment was stored.
Thanks to our great team working together, we managed to turn the cow shed into a makeshift studio for the day.
As you can see from the behind the scenes images, the shoot took place on a bitterly cold day in January, just after a training session.
It's not often that you get the whole team together for a shoot, including the "gaffer", so we had to make the most of the situation.